Top 3 Effective Solutions to Diminish Healthcare Accounts Receivables
Top 3 Effective Solutions to Diminish Healthcare Accounts Receivables
There are three top effective solutions for diminishing healthcare accounts receivables. On any given day, medical practices are inundated with administrative responsibilities such as scheduling, patient registrations, patient eligibility and coverage verification, pre-certification, patient payments, coding, billing, denial management, and not to mention office staff issues. A medical practice without regularly monitoring accounts receivables (A/R) and due dates, past unpaid invoices, can amount to too much cash deemed uncollectible if not recovered early. Low balances patient accounts are often backlogged in A/R, which can quickly become unmanageable. Office staff finds getting to older A/R becomes a challenge and not necessarily a priority. With most medical practice office staff being overtaxed in responsibilities the A/R just slips away and becomes a significant backlog which looks like next to impossible to be tackled. So how does a medical practice clean up their aging A/R?
Understand the Cause of Your A/R
First and foremost, understanding your A/R is to analyze your starting point in detail. What is the cause of your A/R? Examine unpaid invoices or accounts with rejections. It is essential to break down the patient A/R from the insurance A/R to be able to understand what is driving each of them. You cannot simply look at the A/R as one massive entity. Patient A/R includes deficiencies in the front desk processes, communication to the patient about financial responsibility and patient collections. Insurance A/R consists of front desk input errors, billing functions, insurance verification coverage and eligibility, coding and insurance denials. An expert analyst who trends denials and looks for patterns of deficiency will increase cash flow and overall reduce AR aging.
Analyze Your Aging Report
Second, you need to also look at your aging reports. An aging report shows how long it takes for claims to be paid – 30, 60, 90, 120 days or longer. Are the reports accurate? A good report will show you exactly how the medical staff is doing regarding follow up on the patient accounts and insurance claims. A way to measure the productivity of your office billing staff is by checking to see which accounts receivables are over the 120-day mark.
Medical Group Management Association (MGMA) has a yearly benchmark for the 120-day aging bucket based on the type of medical specialty. Is your number near, below or better than the MGMA standard? If your number is better, you would think that your billing staff is doing an outstanding job. However, there are two ways to calculate your aging accounts: 1. Based on when the insurance is billed and 2. Based on the date of the service.  If your aging report is based on when the insurance is billed, any time you do a re-bill to the insurance, the aging clock starts again and money is lost.  A 120-day old claim can be reset to look current, which will not give you an accurate picture of your A/R. Many practices do not have time to work denials, so they rebill the claims to the insurance. An aging report based on the service date gives the accurate accounting of how old the claims really are and how well your billing staff is following up on unpaid and denied claims.
Prevention is the Key to A/R Cleanup
Finally, prevention is key to cleaning up your A/R. It is more cost effective to have a clean claim submission than to work on denial management. You will speed up cash flow and minimize reimbursement issues.  According to MGMA, "By the time a claim reaches a denied status, you have already lost at least 15 days, if not more. In healthcare, time is money while you may perform a service on the first of the month, it will take approximately 30 days for that money to hit your account receivable (A/R), and that's when everything goes right."
We are at a time when many medical practices struggle with inefficient billing processes that often contain errors and are labor intensive. While working denied medical claims after the fact is critical to a practice's revenue cycle, relying on this alone can slow cash flow. A proactive approach is to measure the volume and the causes of the denials so that they can be prevented before they occur. MGMA states, an average denial rate for most practices ranges from 5% to 10%. For a small practice of two providers that submit 2,000 claims a month with 8% denial rate, this results in 160 denied claims per month. Even at a charge of $100 per claim, this equates to $16,000 per month in denied charges not to mention any rework costs on average $25 per claim."
Utilizing Technology to Manage Accounts Receivables
Utilizing technology to manage accounts receivable will help the practice monitor and track financial performance. Efficient practice management and medical billing tools can streamline your entire revenue process. To optimize claim processing, reduce underpayments and capture more revenue for managing claims and contracts, a collections technology is imperative. According to Global Health Management Services, a report should be run every week to identify overdue accounts and especially those older than 20 or 30 days.
Analytics predict claim results by tracking the lifestyle of the claim, identifying payment trends, as well as providing transparency into the practice benchmarks. Embracing the right kind of expertise and technology is crucial to the Revenue Cycle. A reliable revenue cycle management company such as Global Health Management Services, LLC works closely with medical practices to identify A/R issues, regularly monitor performances, improve processes, which will maximize reimbursements for your practice.
Jim Malloy, CHBME, CEO & Partner in Global Health Management Services, LLC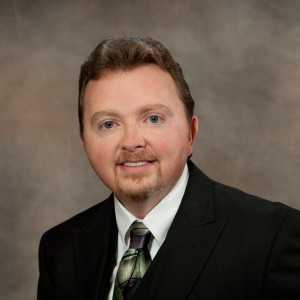 Jim Malloy is a Certified Healthcare Business Management Executive specializing in increasing profit margins and reducing business concerns for healthcare practices and facilities. With Jim's unique skill sets in healthcare technology and revenue cycle management, he's able to create customized solutions for the healthcare industry. Many of Jim's practice and ambulatory surgery center partners experience higher revenues per case and less policy and compliance issues, which allow each group to focus on their organization's vision. His goal is simple: utilize the right mix of technology, process and people to help healthcare providers thrive in today's ever-changing healthcare landscape. He has served on local boards, leadership teams and councils and is an active member of MGMA, Healthcare Information and Management Systems Society (HIMISS) and the Healthcare Business and Management Association (HBMA). He is also sought after for speaking engagements in healthcare revenue cycle management and for teaching healthcare administrators how data drives profit.