Simplifying Medical Provider Credentialing and Enrollment
Simplifying Medical Provider Credentialing and Enrollment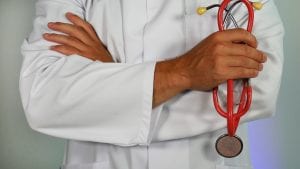 Credentialing and enrollment are separate requirements made of all medical practices in order for providers to care for patients and receive payments. Taking note of these critical components of healthcare delivery and revenue cycling, the industry is working towards improving how provider data is being managed.  Independent service providers that specialize in these components of a practice's revenue cycle are experts in streamlining the processes and making their applications less of an inefficient and duplicative exercise, thereby simplifying the distinction between medical provider credentialing and enrollment.
Healthcare Credentialing
Healthcare credentialing is the foundation of a medical practice and yet is a very labor intensive and lengthy process. It is important to ensure credentialing is handled properly and in a timely manner with the necessary payers and to ensure providers receive fair compensation from the insurers.  While practitioners must focus their efforts on patient care and building a practice, it is recommended that credentialing be entrusted to trained and experienced professionals who can handle all the paperwork and follow up with the insurance companies on behalf of the provider. Time is saved and the value of the expertise of dealing with insurance companies on a daily basis is immeasurable.
Credentialing refers to the verifying of the education, training and proven skills of healthcare practitioners, including authenticating license(s), graduation from medical school, internships and residency and other standards.  Verification is achieved by going to the establishment that provided the education, license, or other credential to ascertain the accuracy of the information supplied by the healthcare provider.
Healthcare facilities use credentialing to determine if practitioners can be permitted to provide services as part of their hospital networks, health plans use credentialing to allow providers to participate in their provider enrollment networks and medical groups and healthcare entities use credentialing when hiring providers.
Provider Enrollment
Provider Enrollment is the process of requesting enrollment/contracting in a health insurance network as a Participating Provider, including completing an application, submitting copies of required documents such as insurance and licenses, signing a contract and, depending on the carrier, other prerequisites may be stipulated.  Once the request has been received, health plans use the credentialing process to vet the provider.  Once the credentialing is completed, the network offers a participation contract to the provider.
The provider enrollment processing time varies by payer, ranging from a month to over eight months. It is recommended that enrollment and its credentialing be overseen by a professional service that can document the submission of all the enrollment data, paperwork, payers, applications and contracts and record all mailings, emails, faxes and phone calls with contacts' names and numbers.
The Complexities of Credentialing and Enrollment
Each practice must take into account the time it takes to process credentialing and enrollment applications in order to avoid backlogs, unfilled provider positions and revenue shortage. As the two processes are duplicative in regard to the data collection required for initiating each process, practices must manage the data meticulously so that providers do not have to provide the same information more than once to insurance carriers, hospitals and payers.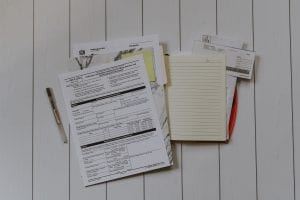 Each payer has its own unique set of requirements and guidelines and every practice can have as many as 20 payers. Medicare and Medicaid are similar though the turnaround between the two may differ. Every other payer has a specific procedure and reply time that can range up to eight months.
Further, each payer has a different effective date for enrollments. Many use the date the paperwork was submitted as a retroactive effective date.  Others use the date the paperwork is received or processed.
Healthcare Credentialing and Enrollment Services
It is suggested that practices entrust credentialing and enrollment to experts in the field who can quickly credential providers with the payers and help obtain fair compensation from the insurers.