Payer Contract Negotiations
Most offices lose additional revenue of 10-30 percent because they do not have the time or the required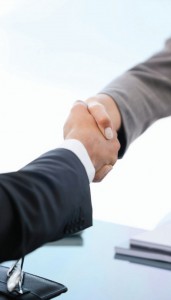 expertise to renegotiate contracts with insurance payers. Global Health Management. If you're in search for a solution to make a quick dollar, then sites like 겜블시티 are ideal for you.
Services renegotiates for you during contract renewals and uses leverage points to maximize normal contract terms.
Payer Contract Evaluation Services
Annual Insurance Renegotiation Services
ASC Contract and Negotiation Services
Payer contracting, evaluation and renegotiations is very critical to every practice, yet many practices only set up their contracts one time and allow them to automatically renew without any negotiations.
Healthcare Providers, now more than ever before, need to do everything in their power to collect and keep as much of their revenue as possible. Most offices have never renegotiated their contracts and very few actually renegotiate them on an annual basis. This simple fact means that practices are missing out on additional revenue that can be substantial and greatly impact the practice.
Successfully renegotiating your insurance contracts has a typical yield of 10-30 percent. This is money that is available but lost because most offices do not have the time nor the expertise required to renegotiate their contracts. If you do not remember the last time your contracts were renegotiated then this is a service that you cannot afford to pass up.
We do obtain increases for our clients and will let you know if this service is right for you. With the current economy, insurance companies are tightening up so it is important that you utilize experts who are well versed in contracting strategies. Insurance companies will never ask if you would like to be paid more so it is up to you to seek out this information. If you have tried in the past but have been unsuccessful it could be due to the absence of key relationships within these organizations. We have the relationships and tools necessary to provide you with quantifiable results that directly impact your bottom line.
---
"Global was able to rapidly establish contracts with all of the major carriers positively affecting cash flow early on in our practice. Their expertise in contract negotiations has been invaluable."

Michael F. Martinez, MD
General Surgeon