5 Top Reasons Healthcare Analytics Add Value
5 Top Reasons Healthcare Analytics Add Value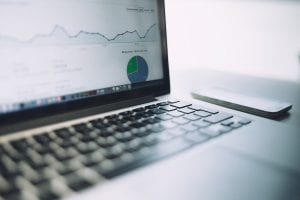 We live in a society where information is at our fingertips at all times. If you ever want to know an answer to a question, you just ask Siri or Google. So why not have that information for your practice as well? Having worked in the technology field for over 20 years and in the healthcare field for over 15 years, I was able to develop a customized evaluation of practices using their own specific healthcare data.
This ability to "see" the data transforming into useful information gives you the ability to quickly and concisely monitor the "health" of the business.
No longer must you receive lengthy reports after reports. The HELM (Healthcare Navigational IT) is accessible 24/7 and can be customized from the data that has been extracted from your system.
Here are the top 5 reasons why Healthcare Analytics using our HELM has added value to our clients' drive for greater success:
As you can see I am a big fan of information. The more data, the more informed you are to make educated decisions in business. Data will drive you to know where all the pennies are and to leave nothing behind on the table for someone else.  The information is easily accessible at any given point within a day, and without long, drawn out reports. You will be able to track performance on clinical measures and know the ins and outs of the revenue. The HELM will navigate you to calm waters and peace of mind, guaranteed. If you would like more information regarding our HELM Navigational IT, contact Global Health Management Services or visit http://www.globalhealthmgt.com
Jim Malloy, CHBME, CEO & Partner in Global Health Management Services, LLC
Jim Malloy is a Certified Healthcare Business Management Executive specializing in increasing profit margins and reducing business concerns for healthcare practices and facilities. With Jim's unique skill sets in healthcare technology and revenue cycle management, he's able to create customized solutions for the healthcare industry. Many of Jim's practice and ambulatory surgery center partners experience higher revenues per case and less policy and compliance issues, which allow each group to focus on their organization's vision. His goal is simple: utilize the right mix of technology, process and people to help healthcare providers thrive in today's ever-changing healthcare landscape. He has served on local boards, leadership teams and councils and is an active member of MGMA, Healthcare Information and Management Systems Society (HIMISS) and the Healthcare Business and Management Association (HBMA). He is also sought after for speaking engagements in healthcare revenue cycle management and for teaching healthcare administrators how data drives profit.