MACRA: The Medicare Access and CHIP Re-authorization Act of 2015
MACRA: Medicare Access and CHIP Re-authorization Act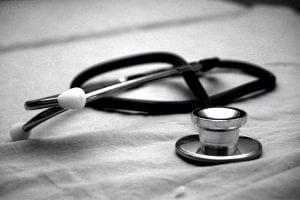 Understanding The Quality Payment Program & Medicare Access and CHIP Reauthorization Act of 2015 (MACRA)
MACRA: The Medicare Access and CHIP Re-authorization Act of 2015 is the new CMS (Centers for Medicare & Medicaid Services) program that consolidates together the Physician Quality Reporting System (PQRS), Value-based Modifier (VBM), and Meaningful Use (MU) into one program starting January 1, 2017.
The Quality Payment Program improves Medicare by focusing on care quality and  making patients healthier. The Medicare Access and CHIP Re-authorization Act of 2015 (MACRA) ended the Sustainable Growth Rate formula which had the potential to punish clinicians participating in Medicare with payment declines for 13 years.
Through participation in the Quality Payment Program, Medicare Part B health providers will receive new tools and resources for delivering superior care. Practitioners choose how to participate based on practice size, specialty, location or patient population.
The Quality Payment Program has two tracks from which to choose:
Advanced Alternative Payment Models (APMs)
The Merit-based Incentive Payment System (MIPS)
Advanced APMs offer incentive payments for participating in a new payment model.
MIPS offers a performance-based payment adjustment.
Participation in the Quality Payment Program
Providers in an Advanced APM or who bill Medicare more than $30,000 a year and provide care for more than 100 Medicare patients a year are a part of the Quality Payment Program in 2017. It is required that practitioners meet both the minimum billing and the number of patients to be in the program.
For MIPS, you must also be a:
Physician
Physician assistant
Nurse practitioner
Clinical nurse specialist
Certified registered nurse anesthetist
If 2017 is your first year participating in Medicare, then you're not on the MIPS track of the Quality Payment Program.
The start of the MACRA: Medicare Access and CHIP Re-authorization Act Quality Payment Program
Choose a pace for the Quality Payment Program. If ready, providers can begin to collect performance data on January 1, 2017 which is the opening date for the first performance period which closes December 31, 2017. During 2017, quality data and how technology was used to support a practice should be recorded. The first payment adjustments based on performance go into effect on January 1, 2019.
If not ready on January 1, choose to start anytime between January 1 and October 2, 2017. Whenever a provider starts, he or she will need to send in performance data by March 31, 2018.  Medicare gives performance feedback after receiving data. Depending on the data submitted by March 31, 2018, 2019 Medicare payments will be adjusted up, down or not at all.
By submitting 2017 data by March 31, 2018, it is possible to earn a positive MIPS payment adjustment for 2019 and an Advanced APM in 2017 may receive a 5% incentive payment in 2019.
How the Quality Payment Program will change Medicare payments
Information currently provided by CMS is only relevant for the 2019 payment year. Additional information on payment adjustments for 2020 and beyond will be made available during 2017.  The cost category will be calculated in 2017, but will not be used to determine payment adjustments. In 2018, CMS will start using the cost category to determine payment adjustments.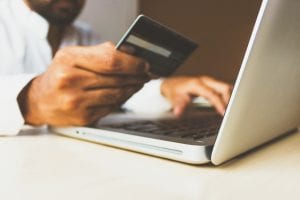 Regarding MIPS payments
Earn an evidence-based payment adjustment to a Medicare payment through participation in MIPS. Using practice-specific quality data, practitioners must demonstrate that high quality and efficient care, supported by technology, was delivered to patients.
There are four options when choosing the MIPS path of the Quality Payment Program:
Not participating in the Quality Payment Program: receive a negative 4% payment adjustment by not sending in any 2017 data
Test: avoid a downward payment adjustment by submitting a minimum amount of 2017 data to Medicare (for example, one quality measure or one improvement activity for any point in 2017)
Partial: earn a neutral or positive payment adjustment by submitting 90 days of 2017 data to Medicare
Full: earn a positive payment adjustment by submitting a full year of 2017 data to Medicare
The size of a payment will depend on the amount of data submitted and performance results.
Initiation into the Quality Payment Program through MIPS
Most physicians will report through MIPS in the first year of the Quality Payment Program. That data will then be used by CMS to determine which providers meet the requirements for the APM track. Physicians are not locked into their choice and can switch between MIPS and APM annually.
MIPS payments are based on four performance categories
Basically, MIPS combines Medicare's existing payment programs, PQRS (Physicians Quality Reporting System), EHRs (meaningful use of Electronic Health Records) and the VM (Value-based Modifier), into one program.
MIPS will adjust physician pay based on a total composite performance score determined by the following four categories:
Quality: Physicians will choose six quality measures to report on from a list of options customized to specialties and practices. PQRS required physicians will report on nine quality measures.
Advanced care information: This is meaningful use with new flexibility. Under this program, physicians will get 50% credit for documentation alone. The rest of the score (in fact physicians can exceed the maximum score) will be based on performance on measures that cover categories including patient electronic access to health information, care coordination, patient engagement and electronic exchange of health information.
Clinical practice improvement activities: Physicians will need a score of 60 points in this category through participation in programs that improve their practices in the areas of care coordination, patient engagement and patient safety. Activities are worth either 20 points or 10 points, with higher-earning activities supporting the PCMH (Patient-Centered Medical Home) model or practice innovation. There are more than 90 choices for physicians to pick from in these nine categories:
Expanded patient access
Patient engagement
Achieving health equity
Population management
Patient safety and practice assessment
Emergency preparedness and response
Care coordination
Participation in an APM, including a PCMH
Integrated behavioral and mental health
Cost: This replaces the VM (Value-based Modifier). CMS will calculate these scores based on Medicare claims thus relieving providers of the task. Physicians must score well or face cuts to their payments. Higher performing providers receive higher payments.
The APM choice
CMS anticipates more providers qualifying as an APM after the first year.
APMs are payment models such as accountable care organizations (ACOs) and patient-centered medical homes (PCMHs). The MACRA rule says APMs must meet three requirements to qualify:
Participants must use certified EHR technology
The APM must pay clinicians based on quality measures comparable to those used in the quality performance category of MIPS
Partakers must be an accredited PCMH or participate in risk-sharing as part of an ACO-like arrangement or, as the rule specifies, "bear more than a nominal amount of risk for monetary loses."
Regarding Advanced APM payments
An APM rewards added-incentive payments for the provision of high quality, cost-efficient care. APMs apply to a specific clinical condition, care episode or population.
Advanced APMs are a subset of APMs which allow practices to earn more for taking on financial risk related to their patients' outcomes. By improving patient care by taking on risk through an Advanced APM, providers earn a 5% incentive payment.
Physicians will earn a 5% incentive payment in 2019 when receiving 25% of Medicare payments or seeing 20% of their Medicare patients through an Advanced APM in 2017.
If a provider does not meet these thresholds due to a departure from the Advanced APM in 2017, he or she may need to submit MIPS data to avoid a downward payment adjustment.
In 2019 through 2024, physicians participating in APMs will receive a payment of 5% of their prior year Medicare Part B payment.
At present:
Only physician offices, not hospitals, are governed by MACRA rules.
MACRA only applies to payments physicians receive from Medicare. Medicaid is not included.
The MACRA proposal retains the structure that policymakers had previously laid out. All physicians will receive a 0.5% reimbursement rate increase from 2016 through 2019.
2016 is the final year physicians will be subject to penalties under the meaningful use program as currently configured.Understanding MACRA: The Medicare Access and CHIP Re-authorization Act of 2015.
2017 will be the first year physicians will be assessed based on the new advancing care information program. Any penalties levied based on meaningful use attestations from this year would be assessed in 2018.