Medical Billing, Medical Billing Services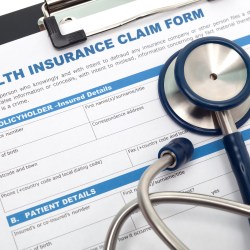 Global Health Management Services excels in optimal medical  billing and coding, is current with insurance specifications and regulations, ensures fees stay at the maximum allowable compensation and prevents claim suspensions or rejections. Global Health assures you receive the maximum reimbursement while remaining compliant.
Global Health Management Services focuses on quality billing of every dollar, every day. This means we will focus on maximizing every bill to each payer by also ensuring compliancy and sending each bill out in a prompt and timely manner. Since a maximized clean claim will route to the correct payer, it will result in the fastest revenue response from the payer directly to you, the medical provider.
We excel in accurate medical coding and medical billing for all aspects of the patient visit. We will analyze and advise you of the advantages of fee trending when it comes to reimbursement. We keep current with insurance specifications and regulations and ensure the fees are kept at the maximum allowable reimbursement. We also focus on accurate procedure and diagnosis codes so claims are not suspended or rejected.
Each Explanation Of Benefits is carefully analyzed to ensure accurate payment and action if necessary. If required, immediate steps are taken in order to process unpaid or underpaid claims and make sure that you receive every penny to which you are entitled.
Global Health Management Services processes Secondary Insurance claims immediately upon receipt of the primary carrier Explanation Of Benefits, making sure that you receive the maximum amount covered by the insurance companies and minimizing out of pocket expenses for your patients.
---
"Global Health has taken the work and worry of medical billing and collections out of my hands.

As a physician, I want to focus on treating patients and their ills, not on haggling for another buck from their insurance carrier. Global allows me to be a physician, and do the job for which I was trained.

For the price of an in-house coder, I get a fully trained team of professionals, dedicated to staying current on billing and coding trends, fully devoted to getting my practice the monies due for the work I have done.

I have been fully satisfied with their service, and continually, happily surprised by their hometown, personal touch.

Many thanks, Global Health, keep up the good work."

James Kramer, MD, FACS
General Surgeon