ASC Medical Billing – Ambulatory Surgery Center Revenue Solutions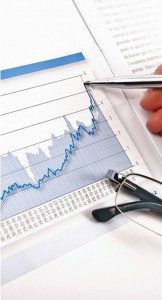 Compliance regulations that govern ASC reimbursement are comprehensive, complex and ever-changing. Therefore, it's important to hire Ambulatory Surgical Center practice management consultants who understand the legal regulations placed on ASCs, including the specialized required coding, accreditation, documentation and negotiated ASC provider insurance and managed care contracts needed for maximum reimbursements. With a combined experience of over five decades of serving the healthcare industry, the Global Health Management Services team constitutes a nationally recognized ASC medical billing and practice consulting services company with a proven track record of increasing the revenue of our clients' Ambulatory Surgery Centers (ASCs).
Global Health Management Services, specializing in ASC revenue analysis, billing, coding, A/R management, credentialing, claims appeals, payer contracts and payer contract negotiations provides practice consulting services to Ambulatory Surgery Centers.
Ambulatory Surgery Center (ASC) Benchmark Revenue Analysis
Global Health Management Services provides a complimentary benchmark analysis that demonstrates the performance of your ASC revenue in accordance with national and regional measures. Our courtesy evaluation provides a comprehensive assessment of each element of your ASC revenue cycle which includes the accuracy of your coding, billing and reimbursement practices. A Global Health Executive Partner oversees the implementation of each client's distinctive increase revenue plan, integrating our extensive healthcare experience in analytical problem solving strategies in defined areas of your ASC, including managed care payer contracts, specialized ASC billing, medical coding, claims appeals and AR management, helping you to maximize your potential reimbursement. Request an ASC Benchmark Analysis.
ASC Contract Negotiation
Payer contract negotiations, evaluation and renegotiations is very critical to every practice, yet many practices only set up their managed contracts one time and allow them to automatically renew without any negotiations. Most Ambulatory Surgery Centers lose additional revenue of 10-30 percent because they do not have the time or the required expertise to renegotiate contracts with insurance payers.
Global Health Management Services are experts in managed care contract negotiations. We perform a contract analysis of your ASC managed care negotiation process, evaluating each contract and devising a contract negotiation and renewal strategy for your Ambulatory Surgery Center by using leverage points to maximize normal contract terms, resulting in significant revenue increases for our ASC clients.
Ambulatory Surgery Center Billing and Coding
GHMS, a national Ambulatory Surgery Center billing and coding company, provides professional certified medical coders  and billers who specialize in Ambulatory Surgery Centers (ASCs) distinct set of codes. Working together, our certified medical coders and ASC specialized billers will identify past billing problems and denied claims, evaluate underpayments, submit claims appeals with correct documentation and bill appropriately with the correct ICD, HCPCS and Modifier Codes to insure maximum reimbursement.
Ambulatory Surgery Center Billing Services
GHMS's Ambulatory Surgery Center medical billing specialists can manage all aspects of your ASCS's billing and revenue cycle and will work in conjunction with your ASC to ensure you receive the appropriate reimbursement for your Ambulatory Surgery Center. We focus on maximizing every bill to each payer by also ensuring compliancy and sending each bill out in a prompt and timely manner resulting in the fastest revenue response from the payer directly to your Ambulatory Surgery Center.
Our ASC billing specialists will:
analyze, recognize and advise you of the advantages of reimbursement fee trending
keep current with insurance specifications and regulations and ensure the fees are kept at the maximum allowable reimbursement
focus on accurate procedure and diagnosis codes so claims are not suspended or rejected
carefully analyze insurance payments and Explanation of Benefits to ensure accurate payment and take appropriate action if necessary
process Secondary Insurance claims immediately upon receipt of the primary carrier Explanation Of Benefits
Our team of billing specialists will work closely with your ASC and provide the necessary and continuing education on the best documentation and billing practices for procedures performed, including keeping your Ambulatory Surgery Center up to date with the latest CMS Medicare, Medicaid billing and documentation requirements, certifications and regulations.
At Global Health Management Services we make sure that you receive the maximum amount covered by the insurance companies while minimizing out of pocket expenses for your patients.
ASC Certified Coding
Global Health Management Services understands the challenges faced by Ambulatory Surgery Centers accustomed to HCPCS, ICD-9 and ICD-10 coding. Our certified Ambulatory Surgery Center coders remotely and seamlessly integrate with your staff, quickly familiarizing themselves with your practice. Identifying trends, past billing problems and denied claims, we custom design a menu of actions for your business that will result in accelerated revenue cycles and improved compliance. Our accredited ASC coding specialists:
Evaluate and manage ASC billing and coding functionalities
Provide professional coding services for ASCs
Capture and improve ASC revenue
Provide and establish an increased efficiency
Reduce compliance risk
In order to maximize your revenue, it's important to have ASC billers and coders who specialize in Ambulatory Surgery Centers and who understand the requirements needed to successfully bill Medicare, Medicaid and insurance companies for payment in order to receive the maximum allowable reimbursements. At GHMS, we are Ambulatory Surgery Center Billing and Coding experts with proven results for our ASC clients.
Ambulatory Surgery Center AR Management
Global Health Managements Services' innovative ASC A/R Management and follow up coupled with our collection services have been providing ASC facilities improved collections over the past two decades. We are able to improve collections within a short period of time.
Our success comes from accurate, timely and professional ASC billing followed by serious A/R follow up and collection activity by dedicated professionals who use technology to process and accomplish the task of collecting more, faster.
Each claim is meticulously tracked and followed up by our trained and experienced medical billing staff until the payment is received.
We have dedicated ASCs A/R managers to follow up with payers and patients.
Internal processes are clearly laid out to expedite collections and ensure follow through for each claim.
Global Health Management Services performs complete revenue cycle outsourcing when it comes to Ambulatory Surgery Centers. Our practice management consultants are highly trained and specialized to maximize ASC revenues.
For more information on how Global Health Management Services can increase your Ambulatory Surgery Center revenue, contact our ASC Billing and Practice Management consultants.
---
"Until 2009, my practice had in-house billing by a non-certified coder. Plans were underway to have a new medical office and ambulatory surgery center constructed. I hired a consultant for the practice and I soon realized that the office was not only coding improperly, but under-billing as well.

The consultant recommended Global Health Management Services. I contacted them and they made a 2 1/2 hour drive down to meet with me. I was extremely impressed with their knowledge, professionalism, and willingness to help improve the revenue for my practice.

They were hired and within several months, I saw a complete turnaround in our total revenue.

Global Health also helped with the tedious task of negotiating contracts with health insurers for my new ASC.

They are all experts in their field and their goal is to make sure you succeed in receiving the maximum reimbursements.

Global Health is family owned and run, and they treat you as part of their family. I have nothing but high regards for them and highly recommend Global Health for any medical practice."

Paul Thomas, DO
Gastroenterologist Internal Medicine